It doesn't matter how you start.
Get Future Step's PRE-RETIREMENT PLANNING cheat sheet!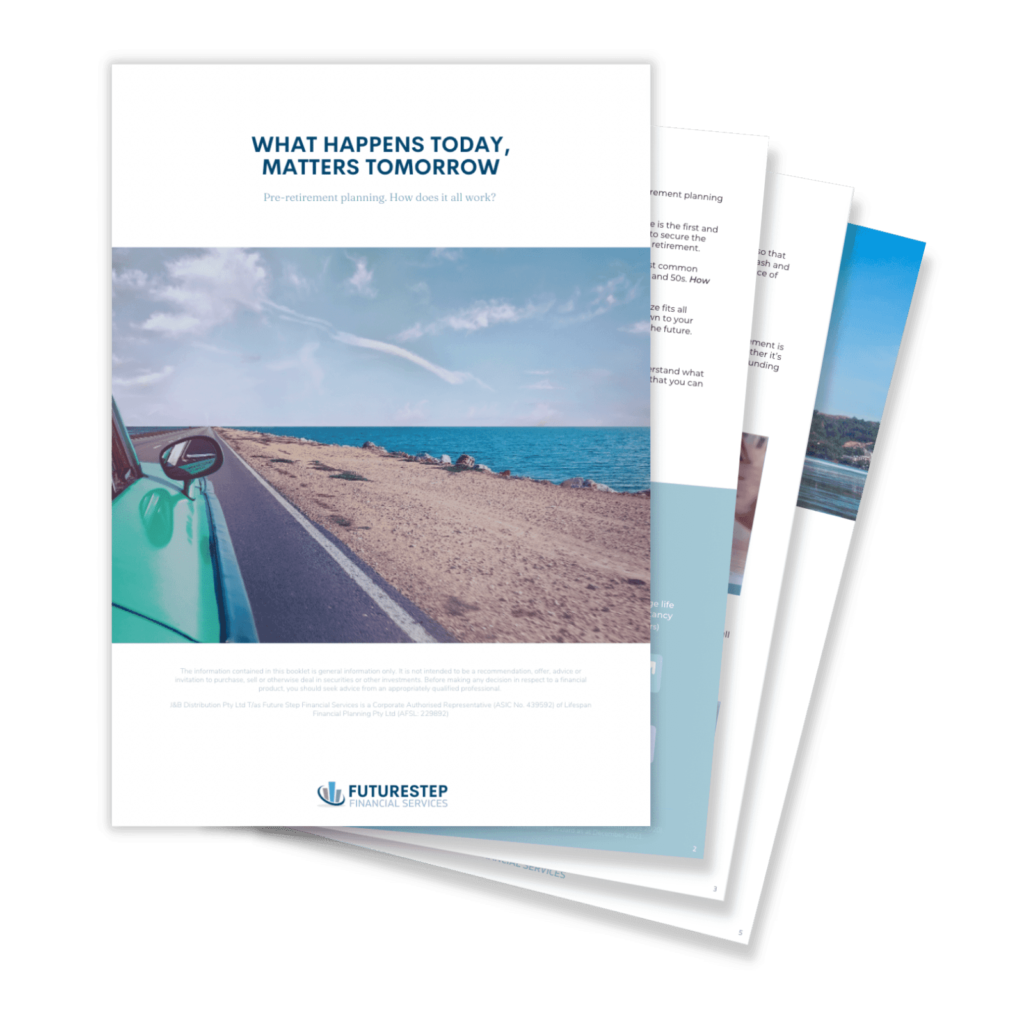 No thanks. Take me straight to Richard!
GET IN PRE-RETIREMENT SHAPE THIS FINANCIAL YEAR
A 2021 research study on retirement planning by Super Choice Australia found that Australian's wanted more control and greater knowledge to make better decisions about their finances.
It doesn't have to be complex.
Learn how to supercharge your retirement planning to get the financial security and peace of mind you deserve. Start today.
MORE CONTROL. MORE KNOWLEDGE. BETTER DECISIONS.
Who is pre-retirement planning for?
DOWNLOAD OUR PRE-RETIREMENT PLANNING CHEATSHEET IF;
Great retirement planning really comes down to getting the fundamentals right.
YOU JUST NEED TO SHOW UP.
You don't have to be a financial expert to plan the retirement of your dreams. You just need to show up to the starting line. 

Start by downloading our FREE resource or by making an appointment with Richard Cameron for a FREE no obligation meeting to start your pre-retirement planning journey!